I have never been a fan of vacations. Why would I need a vacation from my life if I like my life?
Also, I'm a fanatic about routine. After years of obsessive research about what makes people happy, I have determined that self-discipline is the key to happiness. And self-discipline is really difficult, but not in the context of routine. So I love routine and I hate vacations because they disrupt routine.
So I was surprised when the Hampton Inn offered me free nights in any hotel if I would write about it. After all, it's not just that I don't like vacations. Also, I'm the person who wrote about why I think travel is a waste of time, and one of the most popular posts on this blog about vacations is why it's okay to work during vacation.
But now that I am basically raising farm boys, I am careful to take them to the city so they know what it's like. Digression: I have heard that one of the biggest problems the Ivy League has with attracting kids from rural America is the rural kids with high enough test scores simply can't handle living in a city – yes, New Haven counts as a city to a farm kid. So while you are sending your kids to SAT tutors to get your kids into college, I'll be sending my kids to ride NYC subways.
So, back to the hotel. I used the free offer this week to stay in the Skokie, IL Hampton Inn while I was at Suzuki cello camp with my son. That's right. This is my idea of vacation for my kid. He's only six years old, so he doesn't know other kids are going to Disney World.
We do five hours of cello lessons during the day, and then we come back to our hotel. And I have to say, he totally loves the hotel.

The whole day is very structured for my son. So when we come back, I let him do whatever he wants until bed time.
First we swim.
Then he tracks pool water through the lobby to get some lemonade and a cookie. The hotel staff is totally kid friendly, though I can't help wondering if someone told them to be extra nice to us.
When I lived in New York City, I didn't ever cook a meal, which is normal for NYC. But on the farm, I cook three meals a day. And like I said, I like routine. So I asked for a room with a kitchen. I had grand plans for nice dinners, just me and my son (and Melissa for one night). But he reminded me that I told him he could choose what we do after camp, and he chose peanut butter & jelly. Every night.
He practices after dinner at home, so we did that here, too. It's amazing how if you tell a kid that practice is every night, and you follow through with that plan, then the kid doesn't think to get out of it even though he's played already for five hours.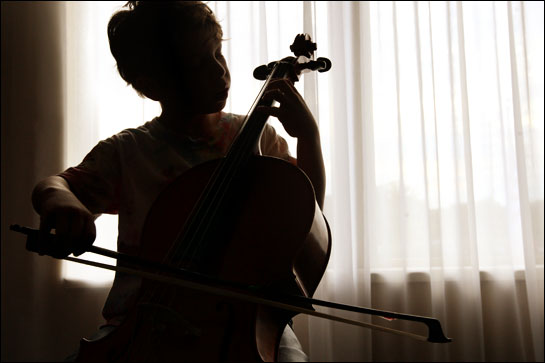 I've been thinking about this all week – how routine is the most powerful tool for creating self-discipline. But I find that when it comes to myself, I lack the self-discipline to stick to the routine that would increase my self-discipline.
I'm better at routine when it comes to my kids.
By bedtime, I am exhausted.
All week I've been thinking I'm going to write a blog post after I put him to sleep. Because I love my job. And I feel disoriented on days when I don't do it.
But, look. It's been a week since I posted. I find that if I lay down with him for a book before bed, there is no getting me out when the last page is read.
https://blog.penelopetrunk.com/cdn/home/pt-logo.png
0
0
Penelope
https://blog.penelopetrunk.com/cdn/home/pt-logo.png
Penelope
2011-07-08 00:33:53
2011-07-08 23:22:03
My accidental vacation