Are you wondering why Melissa pops up on my blog so often? There's a bunch of posts below that tell the story of how I got to know Melissa. The first post is her bugging me, more insanely than anyone has ever bugged me, to link to her from my blog. Scroll to the end to find Melissa getting married. My kids were in the wedding.
Before you get to the list of posts, here are things to know about Melissa. She is amazing at Twitter. And she knows everyone, everywhere, which is how she got @Melissa as her Twitter handle. She is not a good blogger, so I told her I won't read her blog posts anymore. But she's an incredible photographer. (Here's my son.)
Melissa takes most of the photos for my blog. My favorite thing she has done (which I am grateful that I did not have to pay for but you would have to pay for) is take pictures of our life on the farm.
I love Melissa. I think you will too.
Posts About Melissa
November 2010: Come to the Brazen Careerist Party in DC
January 2011: Social skills boot camp
February 2011: How to work at home successfully
February 2011: How to make a genuine connection with anyone
March 2011: I have a new book. Buy it now.
May 2011: How to quit every job and still have a good resume
May 2011: What it looks like to start a new business
May 2011: Prom is a Career Stepping Stone
May 2011: How to date your co-worker
May 2011: What to do if you think you're getting fired
May 2011: Good plans feel unsteady
June 2011: How to find satisfying work
June 2011: You can reframe anything
June 2011: Work is a safe haven
June 2011: Are you a trendspotter?
June 2011: Keys to getting unlost
July 2011: Self-publishing update: My import/export business
July 2011: Why most career coaching fails
August 2011: Awkward link between homeschool and prodigy
August 2011: How to pitch a blogger
August 2011: Coworkers change your life
November 2011: How to save off loneliness
November 2011: How to find a job you'll love
January 2012: Things I wish I had written
February 2012: How to improve your life with pharmaceuticals
April 2012: How I decide where to focus my energy
September 2012: How I created a homeschool support system
October 2012: Find the right career by doing the wrong career
October 2012: 5 steps to developing your resilience
December 2012: 3 Rules for workplace friendships
January 2013: How to get the guts to go freelance
January 2013: Here's how to ask for help
March 2013: Get what you want by capitulating to the demands of others
March 2013: Are homeschool kids too sheltered?
June 2013: For God's sake, do the first thing on your to do list first
August 2013: Assess yourself: Should you launch a startup?
September 2013: Test yourself: Are you an Information-Age star or a cog in the wheel?
December 2013: December is for getting things done, January is for BS
July 2014: An alternative path to self-acceptance
August 2014: Are you a cross-trainer or a dilettante?
August 2014: You can't get respect until you know what you want to be respected for.
September 2014: 5 Steps to successful reinvention. And a Melissa update.
December 2014: 5 Cover letter mistakes that make you look nuts
February 2015: How to not self-destruct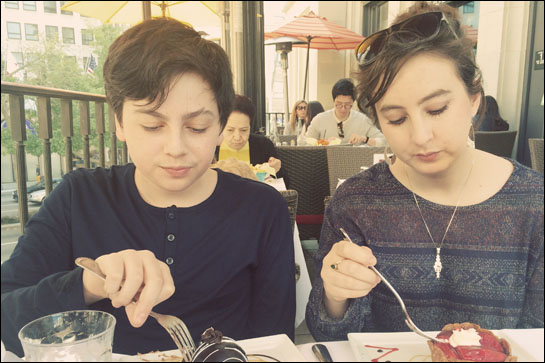 April 2015: Online course: Best practices for leveraging INTJ strengths (and how to be a likable INTJ )
September 2015: Homeschool curriculum for your daughter
November 2015: Tactics for picking up tidbits of confidence
January 2016: How to manage your online brand
April 2016: How to be a better friend, even when you're busy
May 2016: Healthy ways to deal with incessant worry
September 2016: If you want to get married, make it your job to find a mate
September 2016: How to date when you have a big job
September 2016: How to give a compliment
September 2017: An ode to my top commenter
December 2017: How to make anyone adore you
February 2018: Melissa is getting married
November 2018: Melissa's wedding pictures (and my commentary)
November 2021: The history of the tango: How to reclaim a story for yourself
April 2022 Why personality type doesn't actually matter
March 2023: How to stop having transactional friends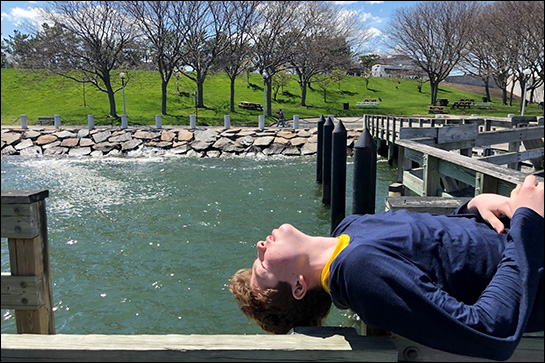 August 2023: The guy said I charge too much for coaching, then he showed up at my door