Yahoo kills telecommuting. Three cheers for Marissa Mayer!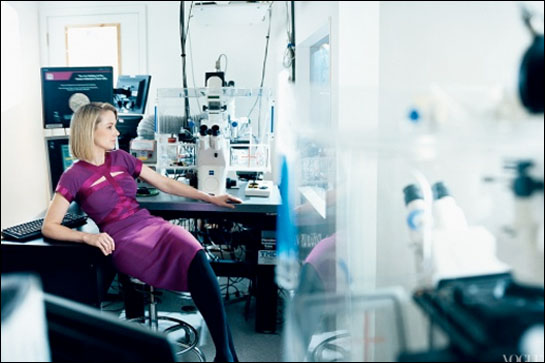 Thank goodness someone finally had the courage to stand up and say that telecommuting is officially banned. Because telecommuting has been implicitly banned for a long time in Silicon Valley, but only Yahoo CEO Marissa Mayer has the courage to say it, point blank, without apology.  And her honesty is going to help all of us.
Telecommuting has been dead for a while.
Facebook has something called lock-down, where no one can go home. Kids come to Facebook if they want to see their parents. Really. Which means that Facebook COO Sheryl Sandberg has also been promoting the end of telecommuting, but it's actually more difficult for her to come out and say it when she is also championing the cause of women and encouraging them to "lean in" and have kids alongside a huge career.
Both Mayer and Sandberg really want women to succeed in business. They don't want affirmative action for women. Mayer and Sandberg have young kids and they are giving up their time with their kids – in an extreme way – so that they can run big, important companies.
The message here is that if you want to work at a company where people are doing big and important things, you have to give up everything. It's okay to say that. Sandberg and Mayer are giving up everything so why can't they ask that of everyone else?
Telecommuting is for people who don't want to give up everything for their company. Mayer doesn't want to work with people like that.
Companies move more efficiently if everyone is at the office.
The reason flexible jobs are hard to find is that most companies demand that you show up and put in face time at the office. We have been clamoring for ages that women want flexible work, but companies don't want to give flexible work. (In fact, women are so fed up with the lack of flexible work that they are starting businesses at a higher rate than ever and Forbes called entrepreneurship the new women's movement.)
The Harvard Business Review combines easily-found data to show that innovation happens faster if people work at the same office, and company culture is easier to control and more energizing if people share physical space. Also face-time is linked to higher performance, which is linked to the idea of propinquity, the word to describe why people work better if they are in the same room. If you are near someone, you get along with them better. It's how human beings work—it's part of our social DNA that goes back millions of years. We understand each other if we see each other, which makes sense since we read so many nonverbal cues.  So people who are physically together are more efficient, more productive, and more innovative than people who are not physically together.
This is the type of data Mayer is relying on to justify her demand that people work at the office. Sure, there is data that individual workers are more productive if you let them handle their personal life with flexible work. But there is also evidence that top firms don't need to accommodate those people. In Silicon Valley, home to Facebook, Google, Airbnb, none of most desirable companies make room for a personal life. They don't have to. They have plenty of people hoping to give up their whole life to the company.
Telecommuting encourages a less dedicated workforce.
The poster-child for flexible work is Deloitte. Vice chairman, Cathy Benko, wrote the book on flexible work, literally, and Deloitte even goes so far as to do consulting for other companies on how to make flexible work for women. But let's be real. Deloitte is a consulting firm, which means people with power and big careers there must travel. A lot. And they are flexible for the sake of the client, not for their employees' kids. If you want to telecommute at Deloitte, your career is on a slow track. It's an alternative career.
People telecommute so they can decrease the conflict between work and personal life. Brigham Young University shows that people can work sixty hours a week as a telecommuter and still maintain low conflict in this area because of the flexibility that telecommuting enables.
Mayer doesn't want to work with anyone who is working sixty hours a week. She is in Silicon Valley where an 80-hour week is full-time and 50-hours is part-time. In fact, women who have taken the mommy track at big law firms have been saying for a decade that at top firms, 50 hours is a part-time week.
This is true of startups as well. I have written before that the reason women are not startup founders is that startups require 120-hour workweeks. When I cut back at my own startup to 60 hours a week, my co-workers talked about how I had basically quit working.
CEOs should get to choose who they work with.
If you want to have a slower career, you deserve to be able to make that choice. But you shouldn't get to work with people who are giving up everything for their job. It's not fair. Of course it's fine for you to leave work to eat dinner with your kids and put them to bed. Actually, I think it's really nice. But it's not fair to go home to your kids at 5 pm and start working again at 9 pm when your co-worker has been at the office those five hours. Your co-worker deserves more than that.
Who do you know who has given up more of their life for work than Marissa Mayer? I can't think of one other person, actually. She was renowned as one of the hardest workers at Google, where hundred-hour weeks are de rigeur. And she is renowned for being the only CEO in US history to deliver a baby while running a Fortune 500 company. Marissa Mayer can tell anyone that they are not putting in enough hours. She's giving up everything for work, she has a right to demand that her co-workers do the same.
This is true for most firms where A-players work. People who want to be top in their field want to work with other top players. That seems fair.
The future of work is better with Marissa Mayer running the show.
Mayer is more honest than everyone else. The workforce divides into two sides: people who try very hard to decrease the conflict in their life between work and home, and people who try very hard to get to the top of the work world. You can't do both. You know that, you just don't like that Mayer is institutionalizing it.
Once we get honest about what you need to do to get to the top, we can start having a real discussion about how to make choices in adult life. The reality of today's workforce is that if you want to have a big job where you have prestige and money and power, you probably need a stay-at-home spouse. Or two full-time nannies. Which means most people don't have the option to go on the fast track, because most people have not set their lives up this way.
So let's just admit that most of us are not on the fast-track. Stop bitching that people won't let slow people on the fast track. Stop saying that it's bad for family. It's great for family. It means people will not continue operating under the delusion that you can be a hands-on parent and a top performer. People will make real choices and own those choices.
This is true for men and women. There is no longer a gender divide at work. The declaration that Yahoo no longer allows telecommuting is monumental because Marissa Mayer smashed the last shard of the glass ceiling. Today anyone can rise to the top if they give up their life to do it.
Women graduate college at a higher rate than men and women earn more money than men. Until there are kids. Then women slow down.  By choice. Women tend to start slowing down at work around age 28  in order to be done having kids by the time they are 35. Generation Y women are well aware of this, and the pattern is so ubiquitous that business schools unofficially let women in earlier than men because women need to finish working at full-capacity so early in their career.
Which means the top performers at work are mostly men. But it's not a gender thing, it's a time thing. That's what Marissa Mayer is saying: don't think about coming to my company unless you'll give everything for your job.
Mayer is not saying parenting is bad. She is saying she doesn't want to work with hands-on parents. But look at the CEOs of any Fortune 500 company: they rarely meet anyone who is a hands-on parent aside from their spouse. Hands-on parents don't exist at the top of the Fortune 500.
People still have lots of choices, you just can't have everything.
Family historian Stephanie Coontz writes that today's workforce is so demanding that families can only handle having one person in the workforce. She shows how the average work week does not allow for people to take care of children, which means that one partner needs to drop out of the workforce and take care of kids. The Harvard Business Review reports that if someone works 60 hours a week, they are three times more likely to have a stay-at-home spouse.
This workplace shift has already happened. Mayer is just forcing us to admit it.
If you want to parent—really be there for your kids—then you need an alternative career track. You can telecommute, you can work part-time, you can freelance, you just can't work with people who don't need those same accommodations.
So today, people have choices, people have more control over their lives than ever, and people have good information to make intelligent decisions. Mayer is forcing you to make hard decisions. You don't like that. But don't blame her.
https://blog.penelopetrunk.com/cdn/home/pt-logo.png
0
0
Penelope
https://blog.penelopetrunk.com/cdn/home/pt-logo.png
Penelope
2013-02-27 11:16:17
2019-10-31 20:39:41
Yahoo kills telecommuting. Three cheers for Marissa Mayer!